Walton Tamarind EX10 Pro 14" FHD Laptop Price and Configuration
Display
14.0" (35.56cm) HD (1366x768) Matte LED Backlit Display with 45% NTSC
14.0" (35.56cm) FHD (1920x1080) Matte LED Backlit Display with 45% NTSC
Generation
Intel® 10th Generation Processor
CPU
Intel® Core™ i3-10110U 2.10GHz up to 4.10GHz
Intel® Core™ i5-10210U 1.60GHz up to 4.20GHz
Intel® Core™ i7-10510U 1.80GHz up to 4.90GHz
Cache Memory
4/6/8 MB Intel® Smart Cache
Storage
512GB SATAIII M.2 2280 SSD
Communication
Wi-Fi 5.0 (802.11ac) + BT 5.1
| Model | CPU | RAM | Storage | Price | Stock | Buy Option |
| --- | --- | --- | --- | --- | --- | --- |
| Tamarind EX310U | Intel® Core™ i3-10110U | 8GB DDR4 2666MHz RAM | 512GB SSD | TK. 49,950 | Available | |
| Tamarind EX310A | Intel® Core™ i3-10110U | 4GB DDR4 2666MHz RAM | 256GB SATAIII SSD | TK. 47,550 | Available | |
| Tamarind EX510U | Intel® Core™ i5-10210U | 8GB DDR4 2666MHz RAM | 512GB SSD | TK. 64,550 | Limited Stock | |
| Tamarind EX710U | Intel® Core™ i7-10510U | 8GB DDR4 2666MHz RAM | 512GB SSD | TK. 74,750 | Available | |
Processor
Intel® Core™ i3-10110U 10th Generation processor 14nm, 2.10GHz, 4MB Smart Cache
Intel® Core™ i5-10210U 10th Generation processor 14nm, 1.60GHz, 6MB Smart Cache
Intel® Core™ i7-10510U 10th Generation processor 14nm, 1.80GHz, 8MB Smart Cache
Intel® Core™ i3-1005G1 10th Generation Processor 10nm, 1.20GHz, 6MB Smart Cache (Stock Out)
Intel® Core™ i5-1035G1 10th Generation Processor 10nm, 1.0GHz, 6MB Smart Cache (Stock Out)
Intel® Core™ i7-1065G7 10th Generation Processor 10nm, 1.30GHz, 8MB Smart Cache (Stock Out)
---
Display
14.0" (35.56cm) HD (1366x768) Matte LED Backlit Display with 45% NTSC
14.0" (35.56cm) FHD (1920x1080) Matte LED Backlit Display with 45% NTSC
---
Memory
Installed RAM : 1 x 8GB DDR4 2666MHz SODIMM RAM
Total RAM Slot : 2
Max. RAM Support : Expandable memory up to 32GB
---
Storage
Installed Storage : 1 x 512GB SATAIII M.2 2280 SSD
Supported SSD Type : SATAIII/ PCIe Gen3x4 M.2 2280
Total Storage Slot : 1
Max. Storage Support : Up to 1TB
---
Keyboard and Pointing Device
Multi languages A4 size isolated keyboard with English font &
Multi languages A4 size isolated keyboard with Bengali font
Built in touch pad with Microsoft PTP multi-gesture and scrolling function
---
Audio
2 x 2 W speakers
High Definition Audio
Built in array microphone
---
Interface
1 x USB 3.2 port (Type A)
1 x USB 3.2 port (Type C)
1 x USB 2.0 port (Type A)
1 x HDMI™ output port (with HDCP)
1 x 2-in-1 Audio jack (Headphone / Microphone)
1 x RJ-45 LAN port
1 x DC-in jack
---
Slots
Two M.2 card slot
1st for WLAN Combo M.2 2230 Card with PCIe/ USB/CNVi interface (E key)
2nd for M.2 2280 SSD Card with SATA/PCIe Gen3x4 interface (M Key)
---
Communication
Built in 10/100/1000Mb Base-TX Ethernet LAN
Intel® Dual Band Wireless-AC 9462, 1x1 AC + BT 5.1
---
Power Supply
Battery
Embedded 3 cells Smart Lithium-Ion Battery pack, 36WH
Battery Life: 420 minutes (N.B: Based on testing with MobileMark 2014. Battery life varies significantly with settings, usage, & other factors.)
Adapter
Full Range AC adapter, AC in 110~240V, 50~60Hz
DC output 19V 2.37A, 45W
---
Security
Kensington® Lock Slot
Intel® PTT for system without Hardware TPM
---
Weight & Dimension
Weight: 1.3kg | Height: 19.4mm | Width: 324.9mm | Depth: 219.5mm
---
IN THE BOX
Laptop Charger
Device Drivers & Utilities
Users Manual
---
Warranty
Item Names
Warranty Information
Hard Disk, SSD & RAM
2 Years
Note: This warranty does not cover any damage due to accident, electricity fault, natural causes, or negligence. And Authority keeps the power to change, expand, correct, stop or cancel the warranty period without any prior notice.
Processor
Tamarind EX10 Pro Series is powered by 10TH generation Intel® Processor that can respond & perform at an amazing speed. Whether you are doing any graphical works or using multiple applications, it tackles them all at an ease. This device can rise above the challenges by giving all the multitasking performance that the user needs for work or play.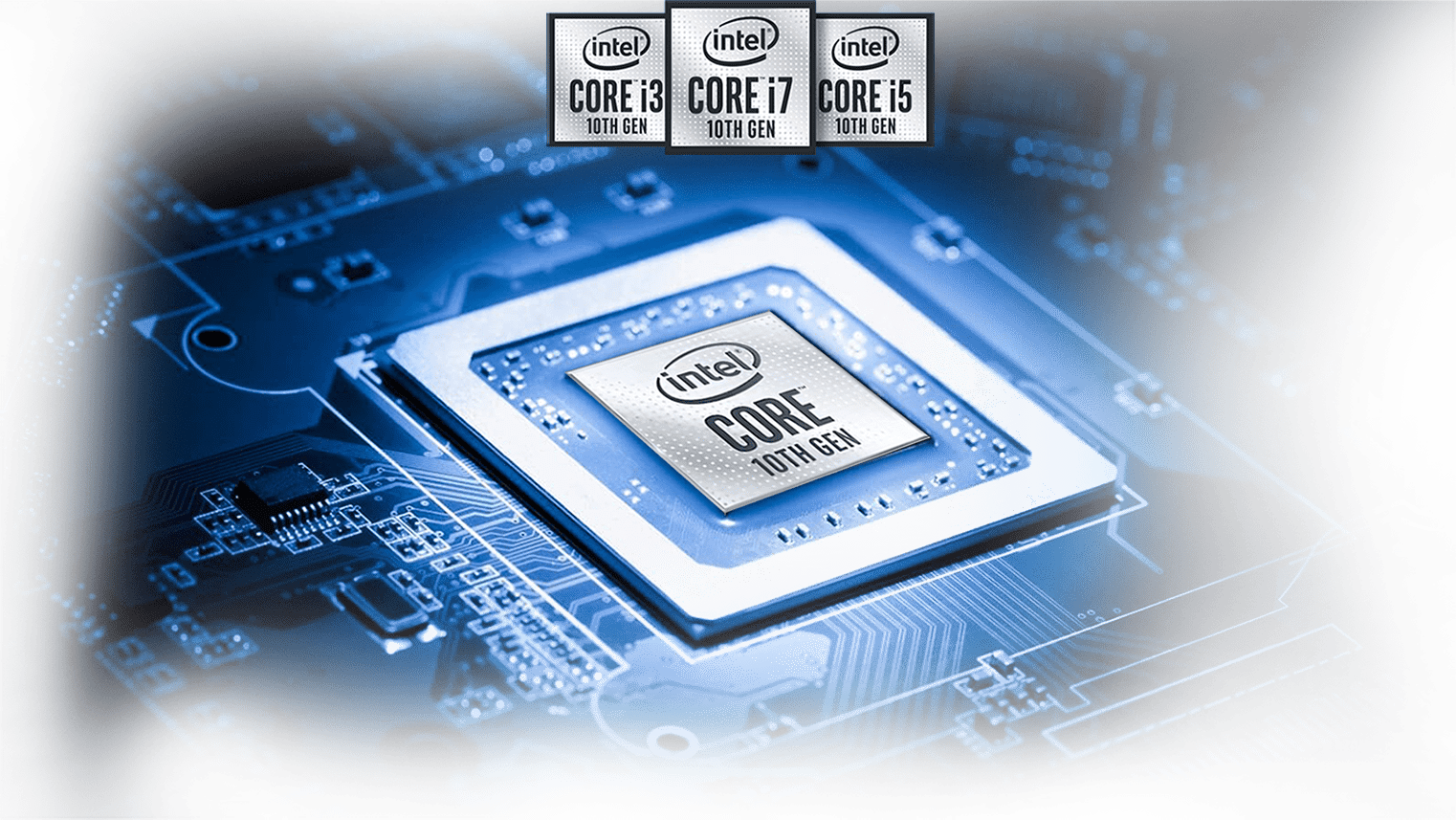 Intel® Core™ i3-10110U Processor
(14nm, 2.10 GHz, DDR4 2666MHz, 4MB Smart Cache)

Intel® Core™ i5-10210U Processor
(14nm, 1.60GHz, DDR4 2666MHz, 6MB Smart Cache)

Intel® Core™ i7-10510U Processor
(14nm, 1.3GHz, DDR4 2666MHz, 8MB Smart Cache)
Fastest Performance

With Higher Efficiency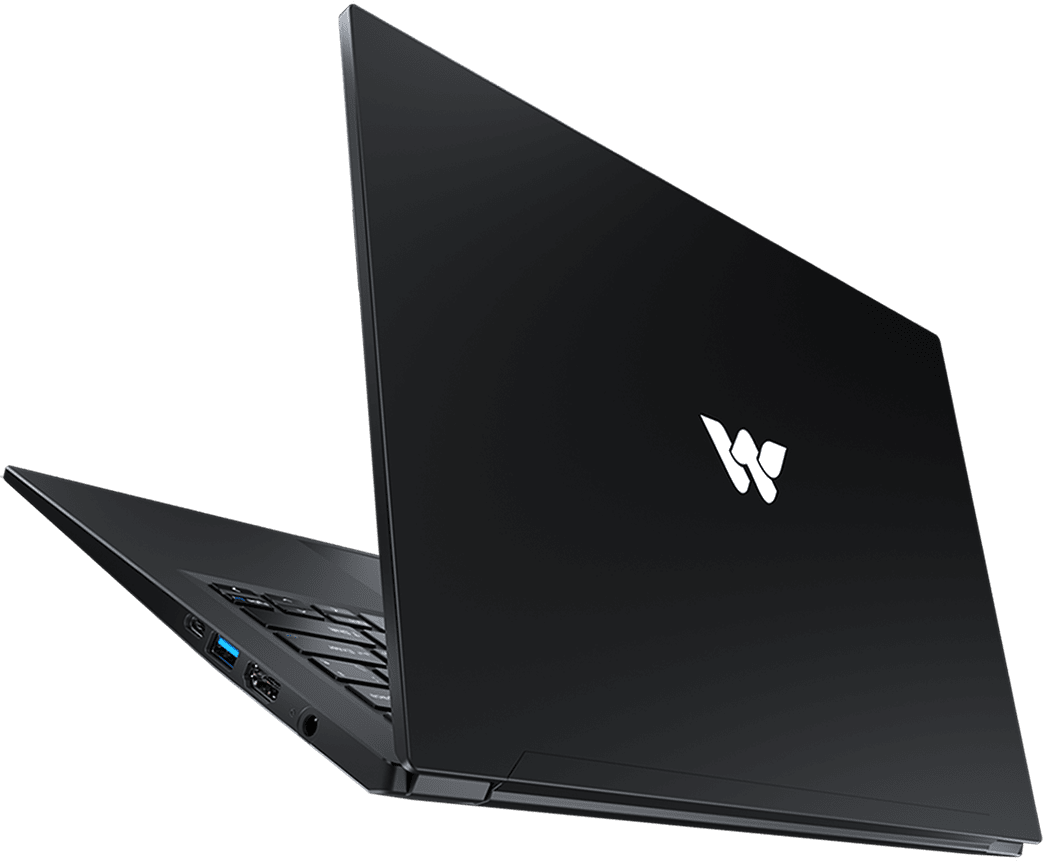 512GB M.2 2280 SSD
SATA/PCIE 3.0x4 Interface

8GB DDR4 2666 MHz RAM
(Expandable up to 32GB)
Tamarind EX10 Pro Series is equipped with Walton Antique 8GB DDR4 RAM with superior bus speed (2666MHz) and the 512GB SSD storage gives an expeditious speed to your laptop's performance in terms of multi-tasking, lightning-fast boot-ups and data-transfers, playing media and entertainment with new experience.
Elegant Metallic Finish

& Lightweight Design
Tamarind EX10 Pro Series has a sleek metallic design that will give you premium feel. It is crafted to provide all the computing essentials with a metallic finish. The lightweight design of Tamarind ensures you to carry it anywhere with great comfort.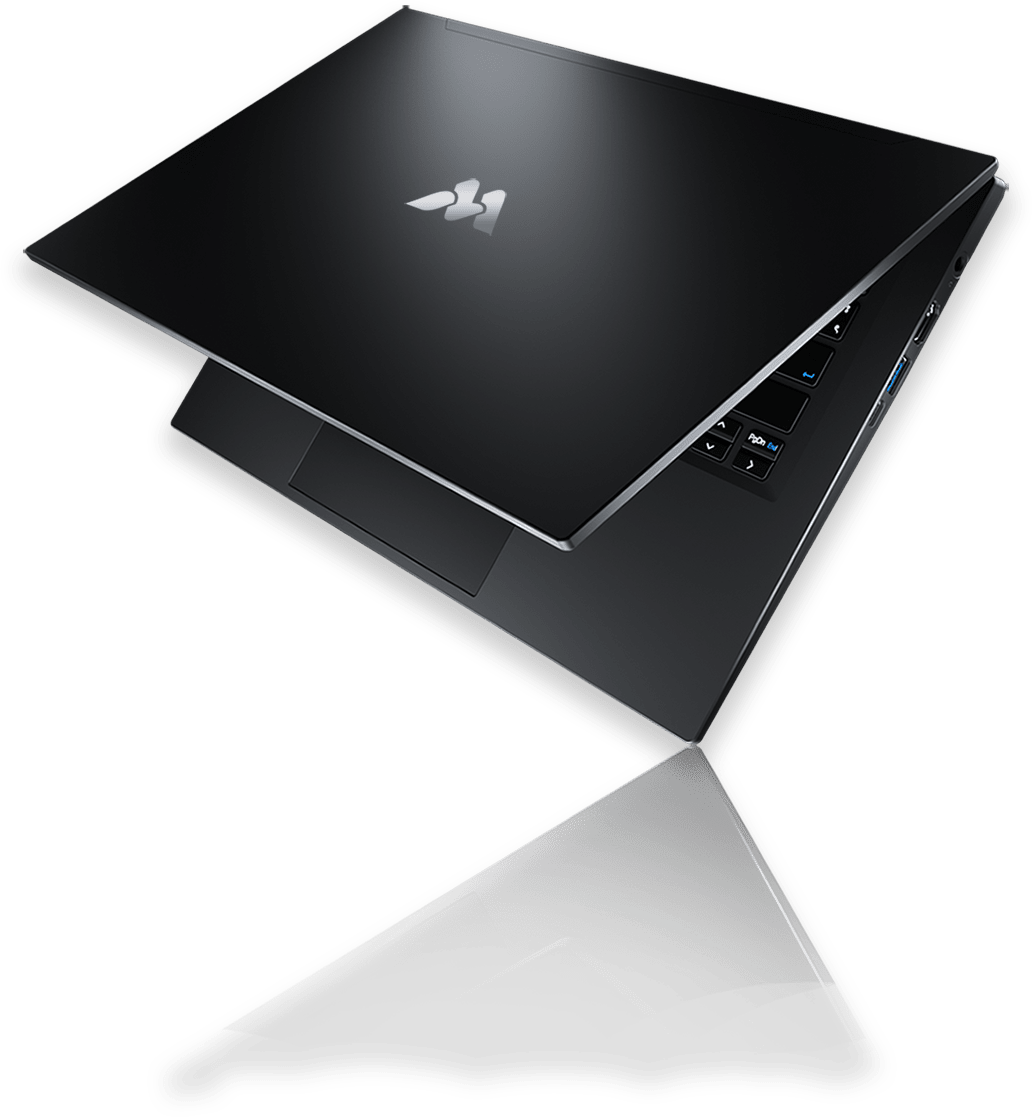 Unbelievable Wide-Angle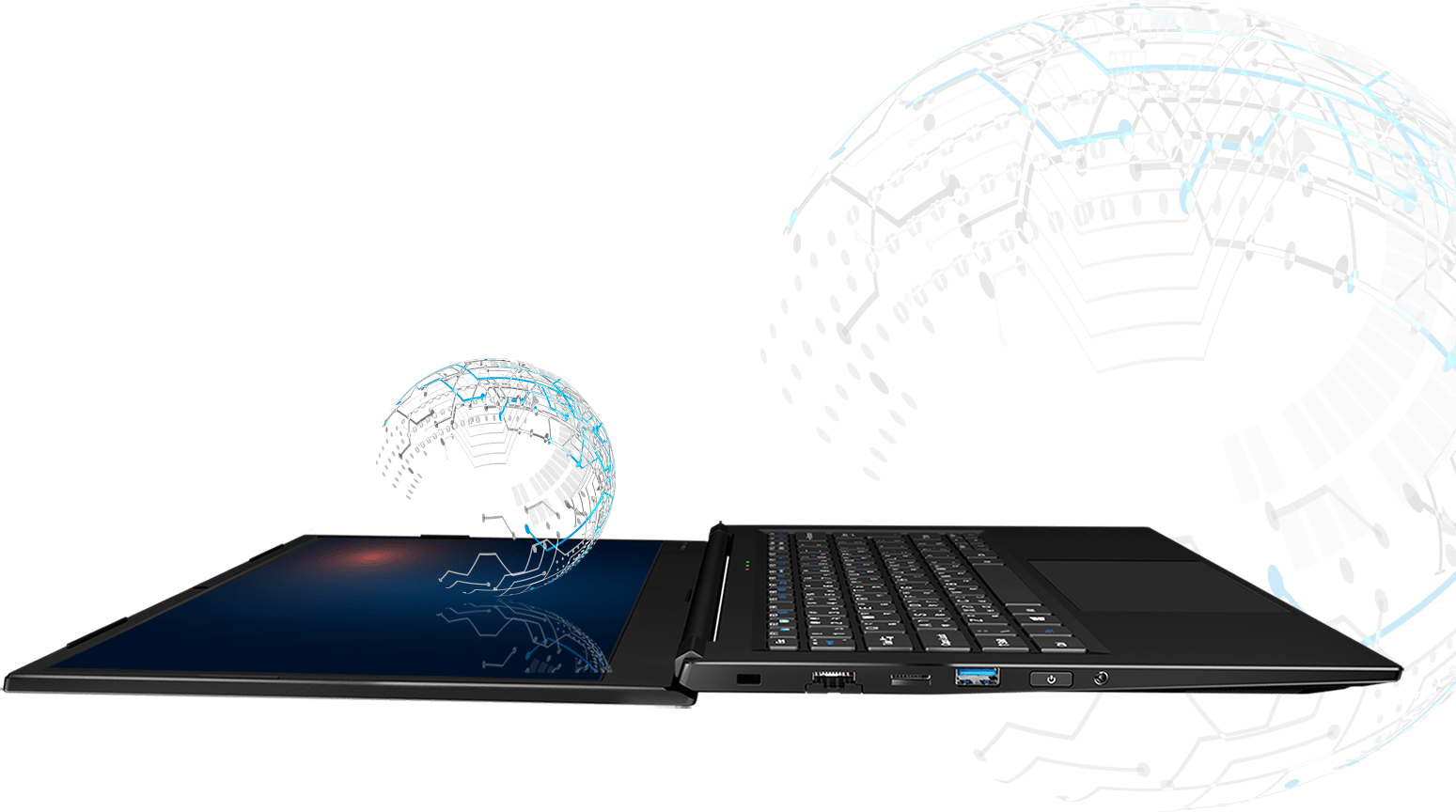 Experience Crystal Clear Display
Tamarind EX10 Pro Series is equipped with Matte LCD display which gives glossy and plane view with a vibrant color from all viewing angles. Enjoy your favorite movies & videos in the 14" display with immense pleasure. Matte LCD display makes Tamarind ultimate substitute for work and watching movies.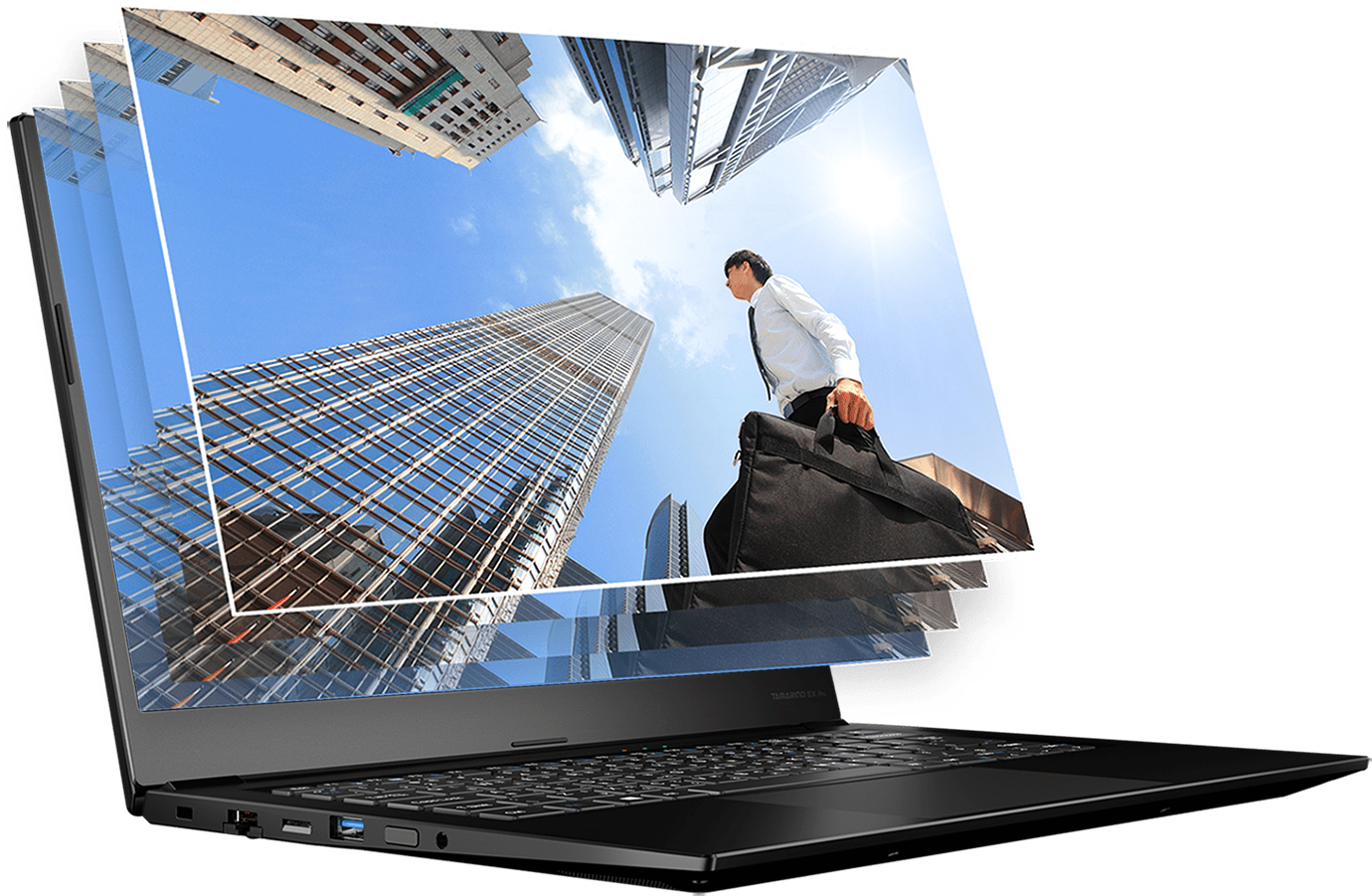 Connect in Your ways!
Tamarind EX10 Pro Series offers a massive array of input and output ports compatible with multiple devices. With USB 3.2 Type A port, one USB 3.2 Type C port, USB 2.0 Type A port, one HDMI output, one 2-in-1 audio jack, and one RJ-45 Ethernet port. Tamarind EX10 Pro Series can easily connect with all your favorite devices.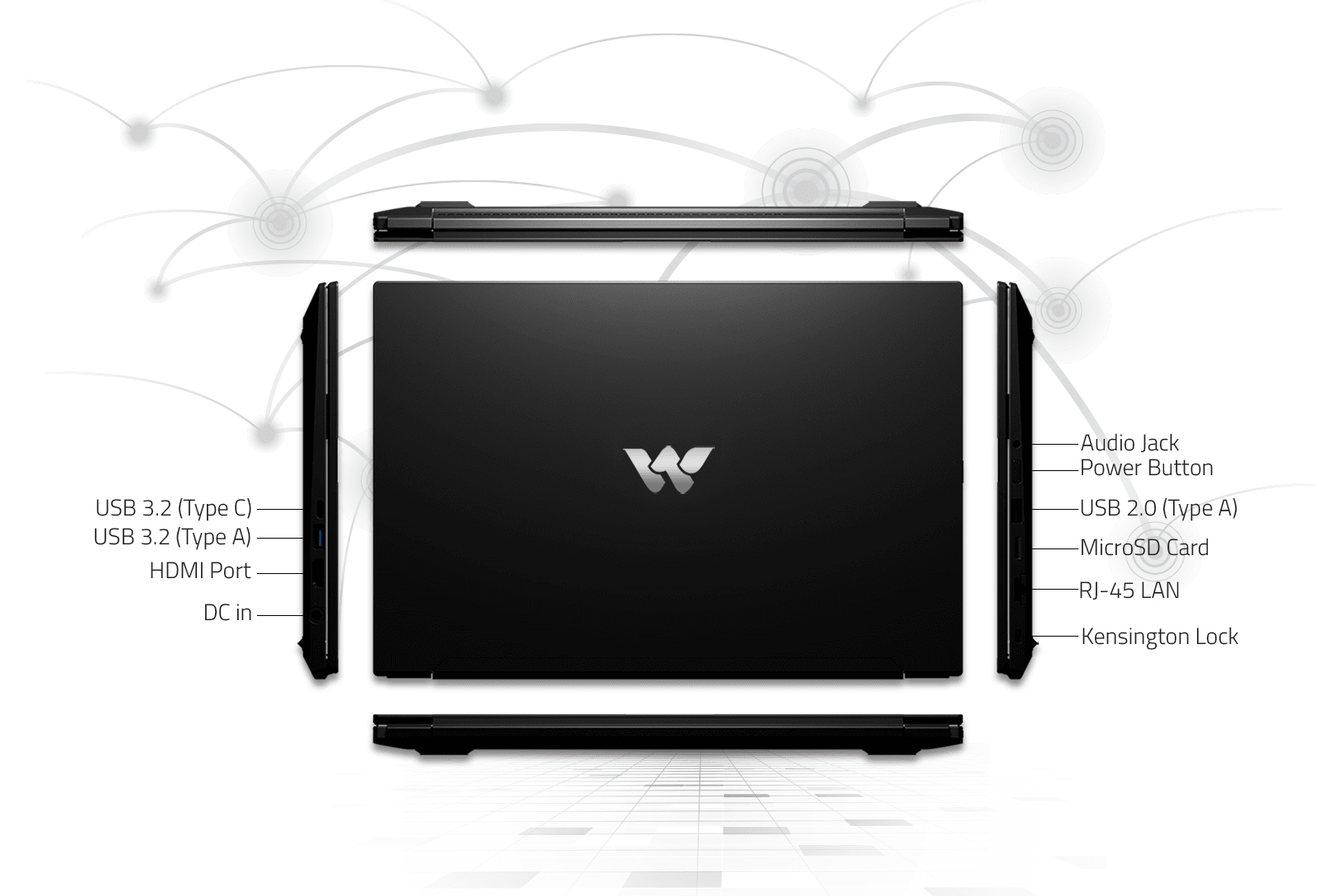 Bengali Font On Keyboard
Tamarind EX Pro Series have Bengali fonts enables you to type Bengali with ease. Communication in social network with your native alphabets is on your hand now. Express yourself in your mother language & discover your identity.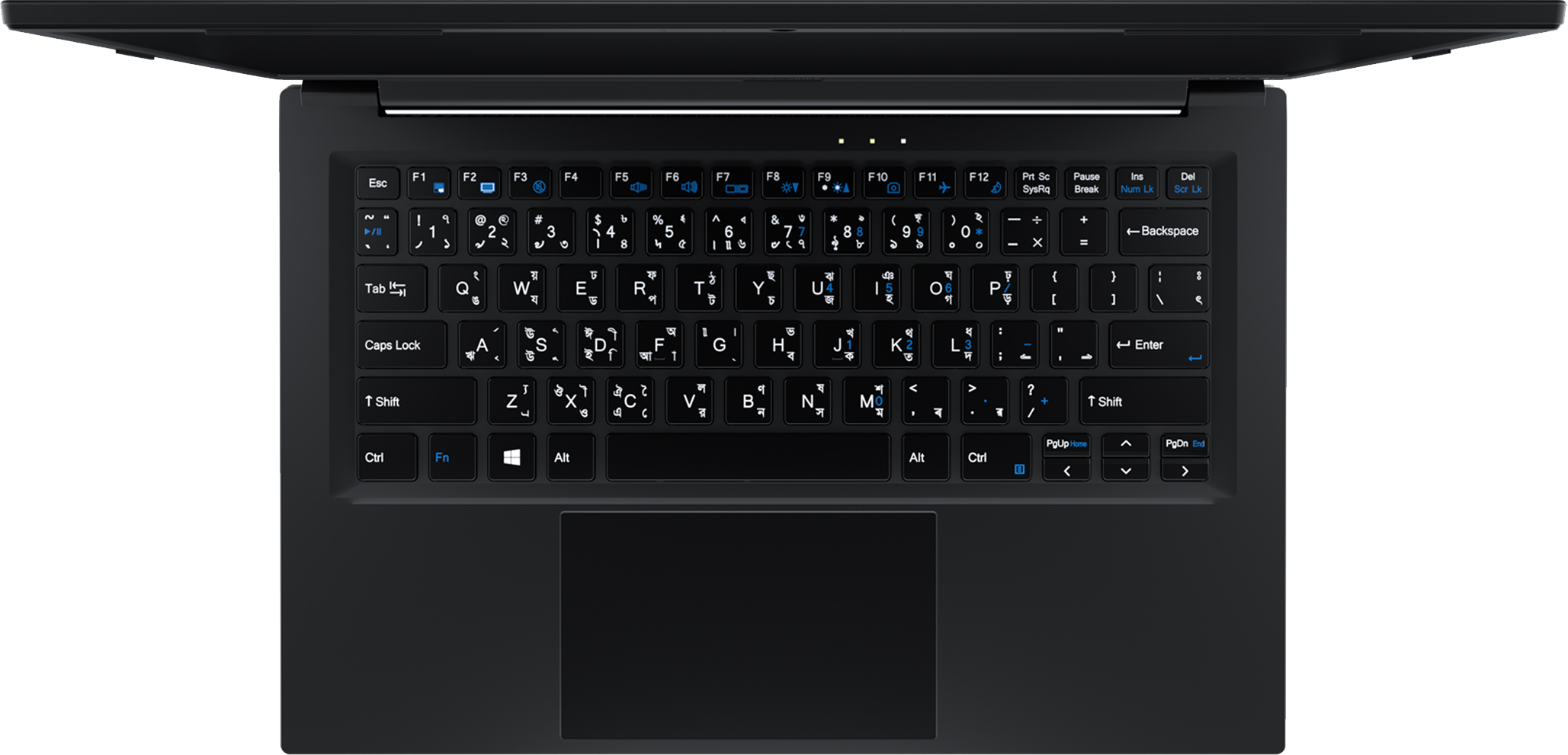 Basic Specification
Display
• 35.56cm (14.0") FHD (1920x1080), 3.0mm, Matte LCD
Memory
• 8GB Dual channel DDR4 RAM • Two 260 pins SODIMM sockets, support DDR4 2666MHz (Real operation frequency depends on processor) • Expandable memory up to 32GB, depends on 4GB/8GB/16GB SODIMM Module
Technical
CPU + Chipset
• Intel® Core™ i3-1005G1 processor 10nm, 1.2GHz, DDR4 3200MHz, 4MB Smart Cache, TDP: 15W • Intel® Core™ i5-1035G1 processor 10nm, 1.0GHz, DDR4 3200MHz, 6MB Smart Cache, TDP: 15W • Intel® Core™ i7-1065G7 processor 10nm, 1.3GHz, DDR4 3200MHz, 8MB Smart Cache, TDP: 15W
Keyboard
• Multi languages A4 size isolated illuminated keyboard with Bengali font (Bangladesh Layout) • Built in touch pad with Microsoft PTP multi-gesture and scrolling function
I/O Ports
• 2 x USB 3.0 (USB3.1 Gen 1) ports (Type A) • 1 x USB 3.0 (USB3.1 Gen 1) port (Type C) • 1 x Mini Display port 1.2 • 1 x HDMI™ output port (with HDCP) • 1 x Headphone jack • 1 x Microphone jack • 1 x RJ-45 LAN port • 1 x DC-in jack
Card Reader
MicroSD Card reader
Slots
• Two M.2 card slots - 1st for WLAN Combo M.2 2230 Card with PCIe and USB and CNVi interface (E key) - 2nd for M.2 2280 SSD Card with SATA / PCIe Gen3x4 interface (M Key)
Video Controller
• Intel® Iris® Plus Graphics (i7-1065G7 processor) • Intel® UHD Graphics (i5-1035G1/i3-1005G1 processor)
Communication
• Built in 10/100/1000Mb Base-TX Ethernet LAN • Intel® Dual Band Wireless-AC 9462 1x1 AC + BT5.0 CNVi M.2 2230 • 1.0M HD video camera
Operating System
• Windows 10
Power
• Full Range AC adapter, AC in 110~240V, 50~60Hz, DC output 19V 2.37A, 45W • Embedded 3 cells Smart Lithium-Ion battery pack, 36WH • Battery life: 420 minutes
Sound System
• High Definition Audio • Built in array microphone • Built in two speakers
Storage
- 512GB SATAIII M.2 2280 SSD
Security
• Kensington® Lock • Intel® PTT for system without Hardware TPM