Sparks 4500
- Type: Gasoline Generator
- Starting System: Recoil Start
- Engine: 4-Stroke
- Fuel Tank Capacity: Petrol/ Octane, 25L
- Operating time: 6 hours at rated load.
​
Fuel :

Time :

Engine :

Engine Type

Single cylinder; 4-stroke gasoline engine

Engine oil capacity

1 L

Cooling system

Air cooling

Shaft position

Horizontal shaft

Load Capacity :

Capacity Output (Maximum)

Frequency :

Voltage :

Speed :

Carton Dimension (mm)

Length

695 mm

Width

530 mm

Height

585 mm

Product Dimension (mm)

Length

675 mm

Width

520 mm

Height

550 mm

Weight (kg)

Gross Weight

75.35 kg

Net Weight

68.10 kg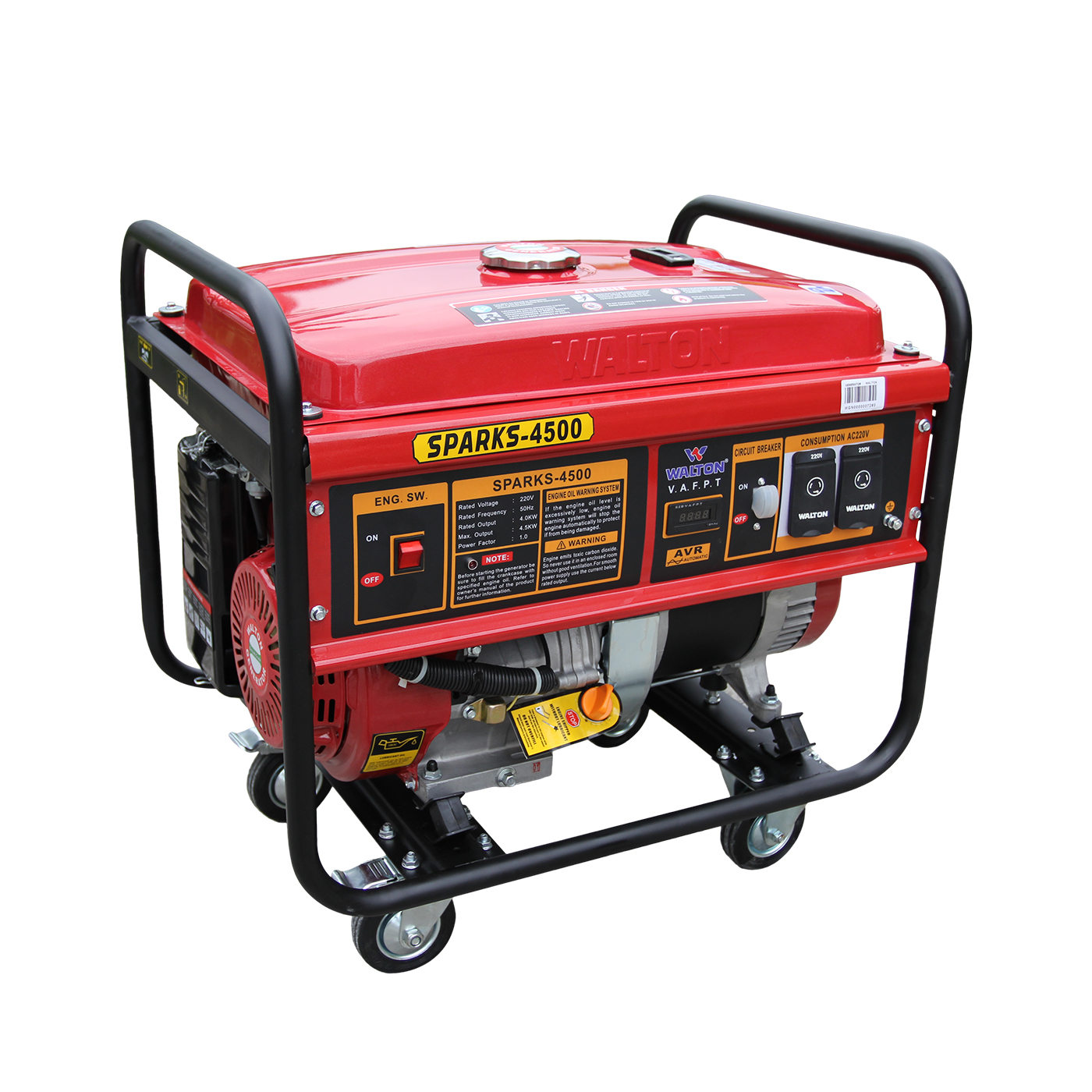 Warranty Information:
- Engine: 1 Year
- Engine Spare Parts:1 Year
- After Sales Service:1 Year


Note: This warranty does not cover any damage due to accident, electricity fault, natural causes or negligence. And Authority keeps the power to change, expend, correction, stop or cancel the warranty period without any prior notice.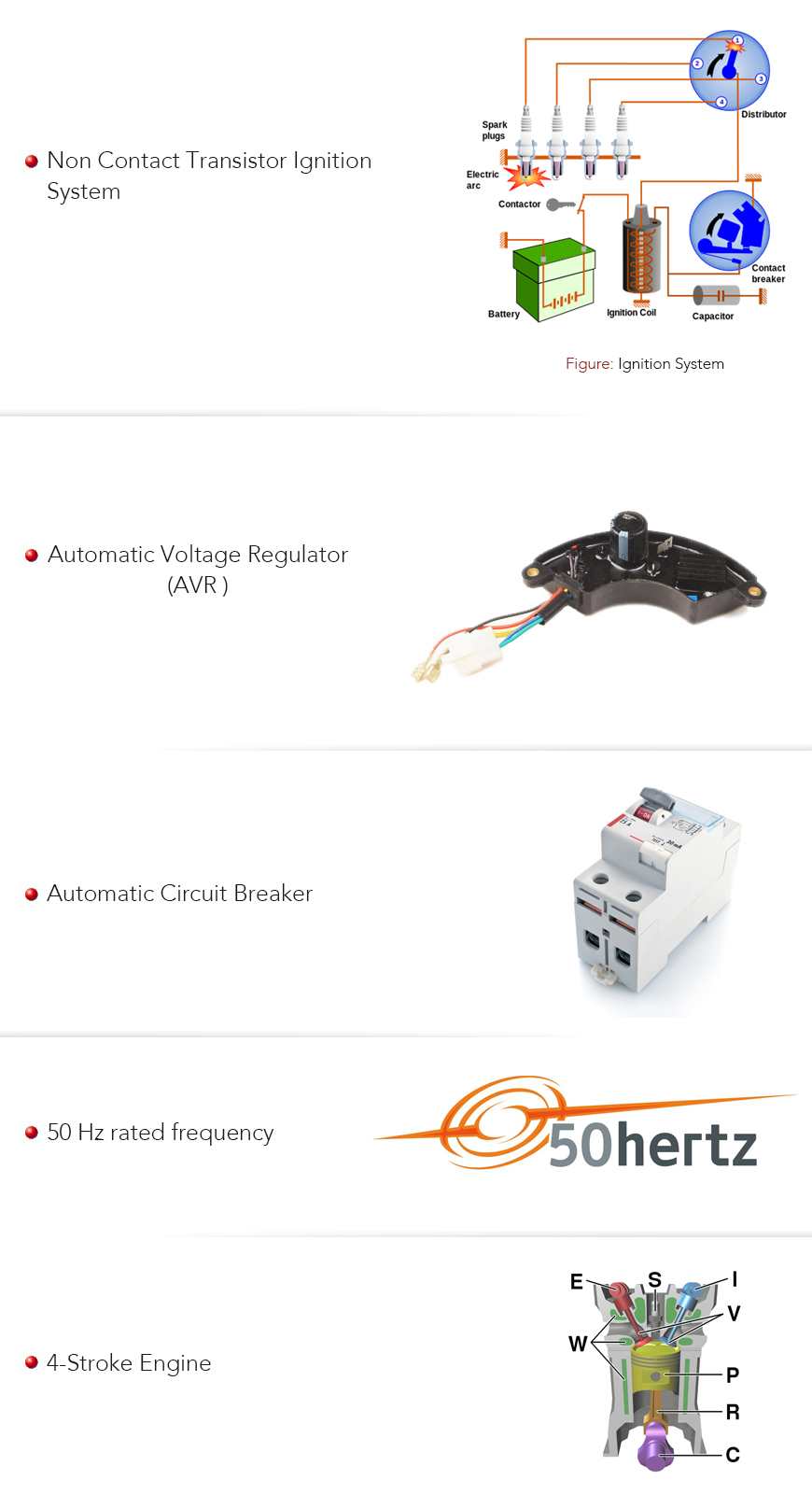 Basic Specification
Type
Gasoline Generator
Starting System
Recoil Start
Engine
4- Stroke
Fuel Tank Capacity
Petrol/Octane, 25L
Fuel Consumption
2.31L/hr
Operating time
8 hours continuous
Capacity Output(Maximum)
4500 Watt