DP3C10-3(10A,3KA)
- Overload protection
- Short circuit protection
- Isolation
- Controlling
---

- Standards: IEC 60898-1
- Rated current In (A): 10 A
- Rated voltage Un (VAC): 230/400 V AC
- Rated frequency (Hz): 50/60 Hz
- Rated impulse withstand voltage (Uimp): 4KV
- Rated short-circuit capacity (A): 3 KA
- Rated insulation voltage (VAC): 500 V
- Number of poles: 2
- Tripping Curve: C
- Thermal operating limit (In): 1.13 - 1.45
- Degree of protection: IP20, with connected conductors
- Electrical life (times): 10,000
- Mechanical life (times): 20,000
- Mounting position: Any
- Fire resistance according to UL 94: V0
Warranty Information:
- Replacement Warranty: 2 years
Note: This warranty
does not cover any damage due to accident, electricity fault, natural causes or negligence. And Authority keeps the power to change, expend, correction, stop or cancel the
warranty
period without any prior notice.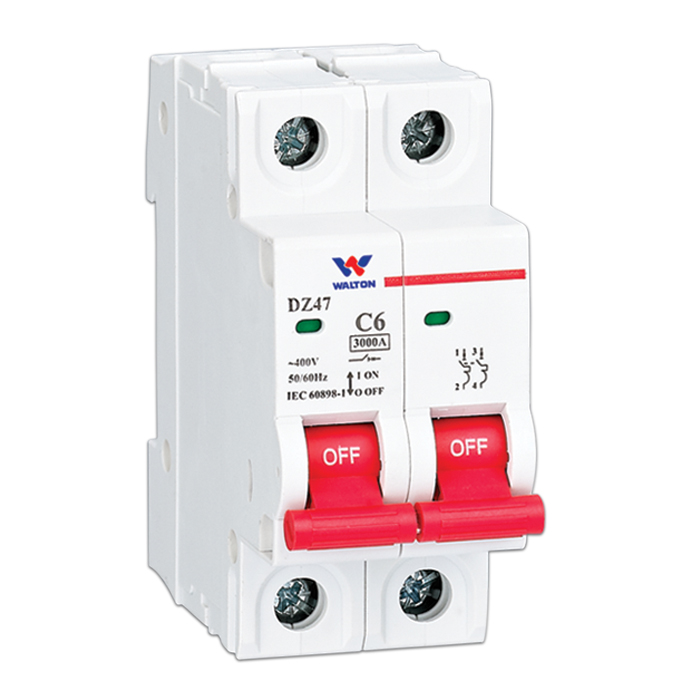 - Overload protection
- Short circuit protection
- Isolation
- Controlling
- Used in residential building, non-residential building, energy source industry and infrastructure.