| | |
| --- | --- |
| Product Name | WRSF16A-PBC |
| Color | Maroon-Grey, Ivory-Grey, Blue-Grey |
| Size | 400 mm (16 inch) |
| Rated voltage | AC 220 V |
| Rated RPM | 1450 |
| Height | 750 mm to 900 mm |
| Air Delivery | 25 m³/min |
| Rated frequency | 50 Hz |
| Rated Power | 40 watt |
Service Value
0.625 m³/min/watt
Fan motor
DC 12V
Charging Time
12-15 Hours
Battery
Rechargeable Sealed Lead Acid 2X6V 4.5Ah
LED Light
Super bright white led 0.056W X 4

Timer Mode
Yes

Battery running time:
High Speed
2.5 Hours (Approx)
Mid Speed
4.5 Hours (Approx)
Low Speed
06 Hours (Approx)
LED Light
90 Hours (Approx)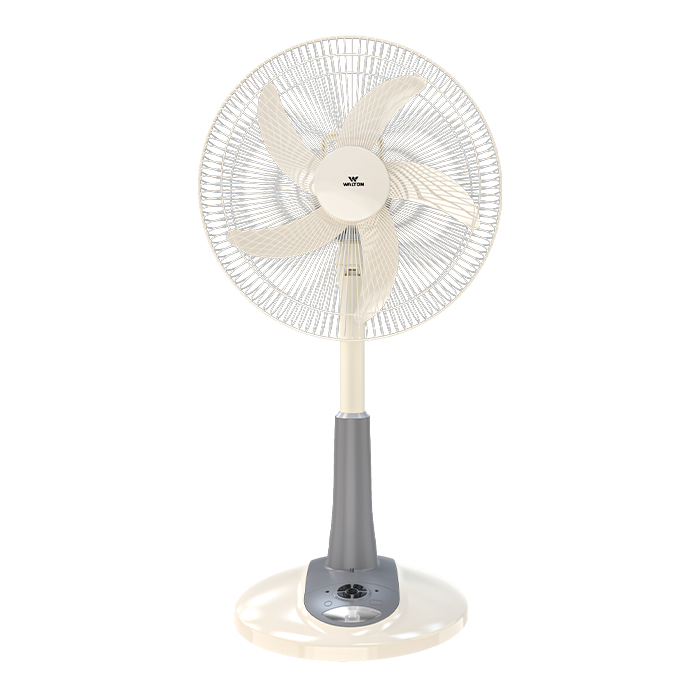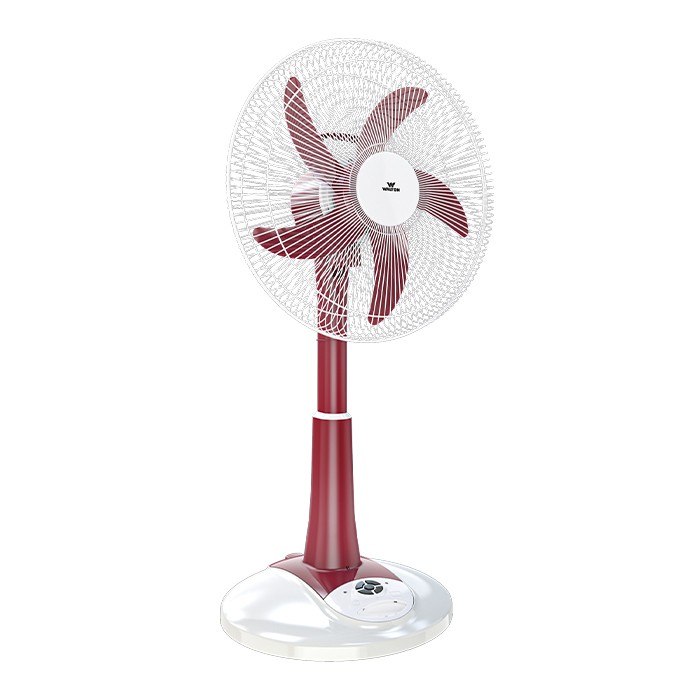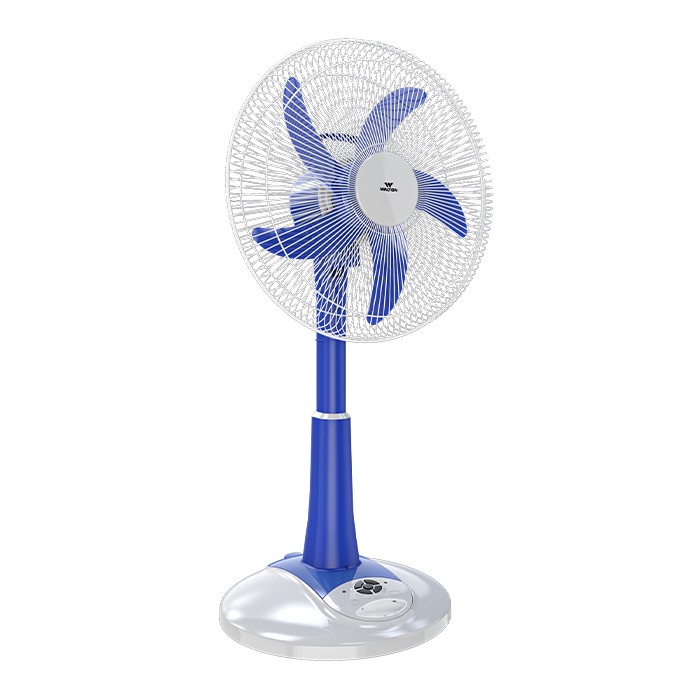 Warranty Information:
- Spare parts Warranty: 06 months (without battery)
- Replacement Warranty: 03 months battery Warranty
Note: This warranty
does not cover any damage due to accident, electricity fault, natural causes or negligence. And Authority keeps the power to change, expend, correction, stop or cancel the
warranty
period without any prior notice.

- Adjustable height.
- Aero dynamically designed Blades for natural air.
- Manual Oscillation system..
- Multi speed selection system.