WPCS-DD03
- Price computing weight scale.
- Both side LED display.
- Capacity: 30kg
- Voltage: 220v/50Hz
​
---
Capacity

30 kg

AC 220~240V,50Hz or DC 4V/4Ah

Working condition

Temperature

-25℃ to 50℃ for storage; -10℃ to 40℃ for work

Humidity

<70%RH for storage; <90%RH for work

Package

Carton box

6pcs/ctn

Inner

33.9x10.7x34.2cm

Outer

66.5x35x36cm

N.W/G.W

18.9KG/20KG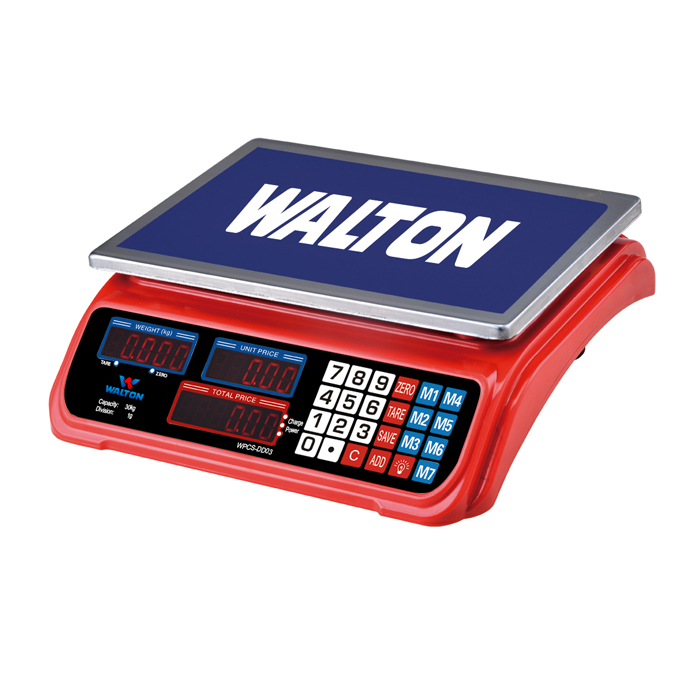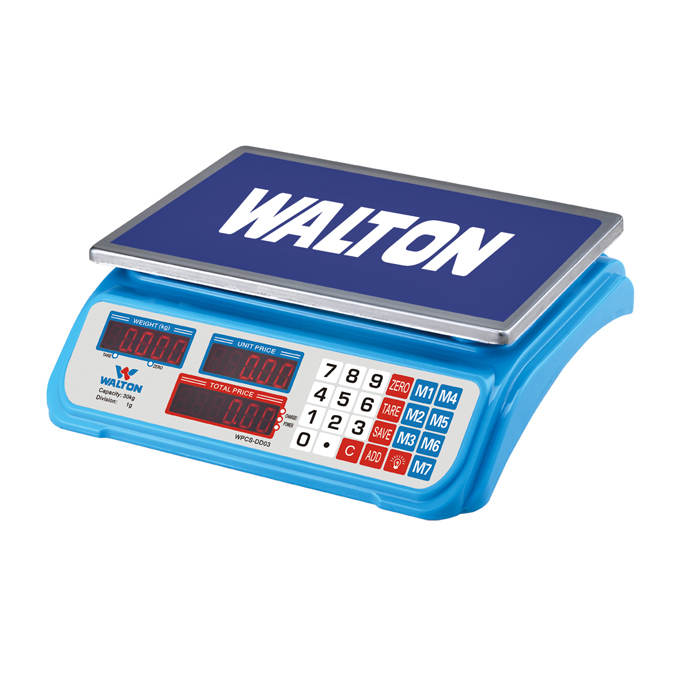 Warranty Information:
- Main Parts: 2 Years
- Spare Parts:
6 Month
s
- After Sales Service: 2 Year
s
- N:B- Battery is out of warranty
Note: This warranty
does not cover any damage due to accident, electricity fault, natural causes or negligence. And Authority keeps the power to change, expend, correction, stop or cancel the
warranty
period without any prior notice.

- Price computing weight scale.
- Both side LED display.
- Attractive color design appearance.
- SS tray with fiber cloth to avoid product slip.
- SS tray size: 340x235mm
- Strong ABS new plastic body with durable performance.