WIR-SC02 (Cordless Steam Iron)
- Cordless smooth ironing
- Non-stick Teflon coated soleplate
- Auto shut off function
- Spray water and burst steam.
- Operating voltage : 220-240V(ac), 50Hz
- Rated Power: 1200W.
​
---

- Rated Power: 1200W
- Supply Voltage: 220-240VAC
- Frequency: 50Hz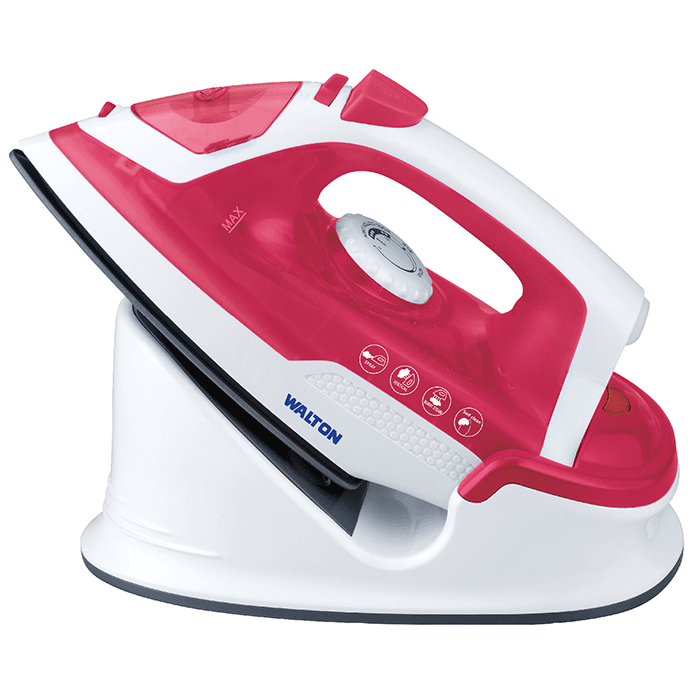 Warranty Information:
- Main Parts:
1 Year
- Spare Parts:
1 Year
- After Sales Service:
1 Year
Note: This warranty
does not cover any damage due to accident, electricity fault, natural causes or negligence. And Authority keeps the power to change, expend, correction, stop or cancel the
warranty
period without any prior notice.

- Steam, Spray & Dry ironing function
- Non-stick Teflon Coated soleplate
- Comfortable handle & Shock proof plastic body
- Scratch resistant soleplate
- Proper steam distribution for efficient results
- Auto shut off function
- Powerful burst & vertical steaming
- Adjustable thermostat control
- Overheat safety protection
- Neon indicator light
- Power base
- Self-clean function