TICK WSWD Smart Watch
- Model: WSWD 1B, WSWD 2S, WSWD 3G
- Connectivity: BLE 5.0 & 3.0
- Display: 1.32 inch full touch round screen
- Resolution: 360*360 Screen Resolution
- Water Resistance Rating: IP 67
- Battery Capacity: 260mAh
- Body Material: Metal & Plastic
- Bluetooth Calling
- 4Gb Music Storage
- 37 Sports Mode
- Rotate Button Control
- Color: Black, Silver, Gray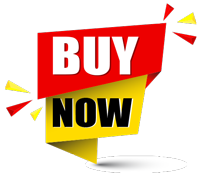 Product General Information
Product Category
Bluetooth Smartwatch
Color
Black, Silver, Gray
Material
Metal and Plastic
Straps
Silicone and Nylon
System Hardware Components
Memory
RAM 192KB, ROM 128Mb
External Memory
4Gb Music Storage (Flash Memory)
Turning On Display via Motion Gesture
Supported
Bluetooth Calling & Loud Speaker Music
Supported
Music Local Broadcast
Supported
GPS Connectivity
Supported
Continuous Heart Rate Monitoring
Supported
Pace Counting & Mileage
Supported
Sleep Monitoring
Supported
37 Multi-Sport Mode
Running, Walking, Cycling, Yoga, Basketball, Football, Badminton, Treadmills, Spinning, etc.
Smart Reminder
Incoming Call Reminder, SMS Reminder, Email, Alarm Clock, etc.
Real-Time Weather
Supported
Bangla Language(UI)
Supported
4Gb Music Storage with Bluetooth Headphones
Supported
Service Warranty
6 Months
Note: Real product color may vary from the outer color of the packaging.