WSSL-W60
- All in one integrated solar energy operated LED light.
- Environmental friendly, Easy to use.
- Working hour:13 hours
- Battery:15AH LiFePO4 Battery
Solar Panel: Monocrystalline Silicon 6V/15W
Battery: 15AH LiFePO4 Battery
Light Size: 260mm*70mm*635mm
Solar Panel Size: 230mm*507mm
Led Chip: 120PCS*1W highlight patch chip
Exposure area: 110 Square Meters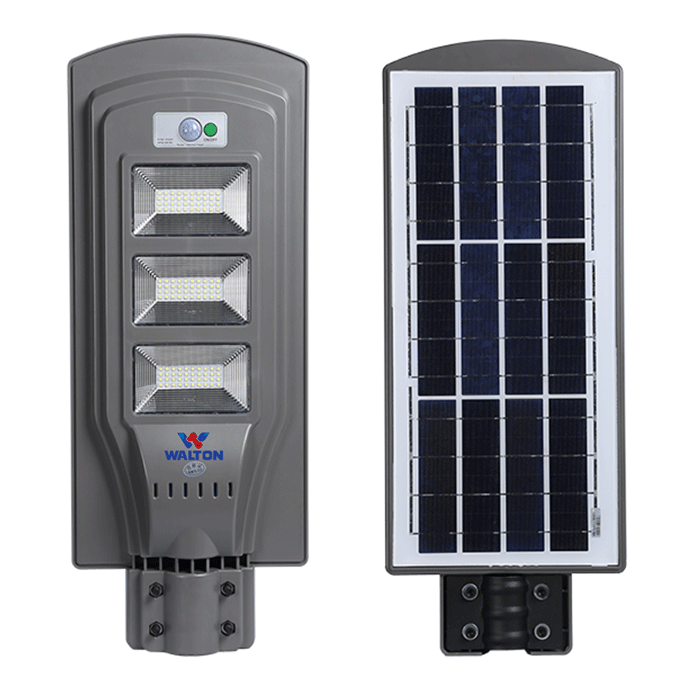 Warranty Information:
- Spare Parts: 6 Months
- After Sales Service:
6 Months
- Panel Warranty: 5 Years
Note: This warranty
does not cover any damage due to accident, electricity fault, natural causes, or negligence. And Authority keeps the power to change, expand, correct, stop, or cancel the
warranty
period without any prior notice.
- All in one integrated solar energy operated LED light.
- Environmental friendly, Easy to use.
- Easy Installation: Wall mounting & Pole mounting.
- Control Mode:Light Control,Radar Sensor.
- Light Mode:Get dark half bright,dawn light off.
- High brightness LED chips.
- High Efficiency Solar panel.
- High quality die casting aluminum.