- Battery: 3.7v 1500mAh Lithium Battery.
- Input Power: 5watt
- Voltage: AC 220~240V. 50/60Hz
- Charging time: 4-6 Hours
- Duration: 2.5 hours/strong light
10 hours/weak light.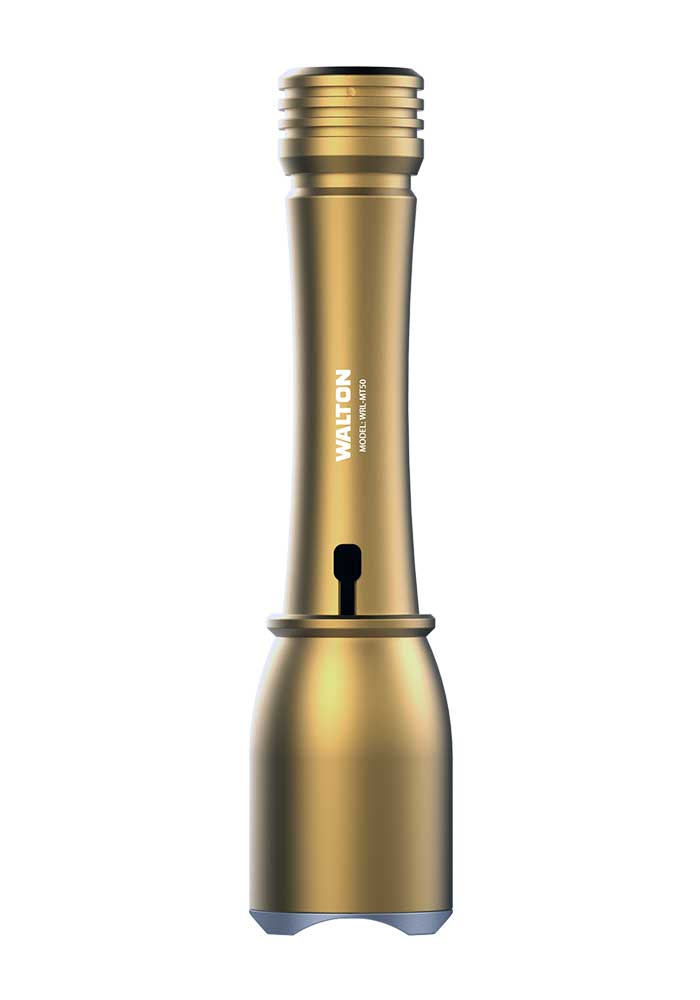 Warranty Information:
- Service Warranty: 1
Month
Note: This warranty
does not cover any damage due to accident, electricity fault, natural causes or negligence. And Authority keeps the power to change, expend, correction, stop or cancel the
warranty
period without any prior notice.

- Rechargeable LED Metal Torch.
- LED High Brightness long Life.
- Strong/Weak/Flash light settings.
- Advance Circuit saving energy.
- AC power source for charging.