Transformer

Toroidal Type

Capacity

600VA

Input range: 100-260VAC;Output range: 205V-235V ±2V

Input range:

80-280VAC; Output range: 160V-250V

Output Voltage

220V±8%

Delay

6 Sec/180 Sec

Response Time

500ms

Circuit Breaker

7A, 250VAC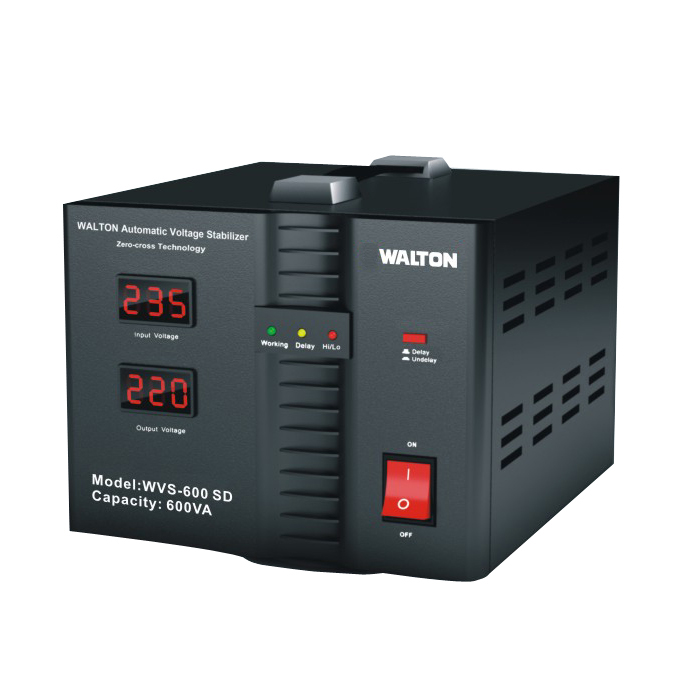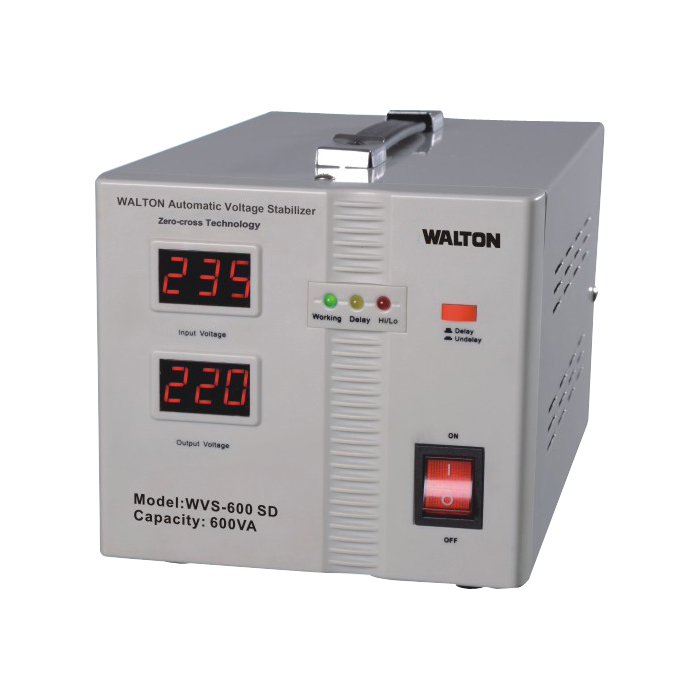 Warranty Information:
- 2 years replacement warranty.





Note: This warranty does not cover any damage due to accident, electricity fault, natural causes or negligence. And Authority keeps the power to change, expend, correction, stop or cancel the warranty period without any prior notice

.
- Microcontroller based design
- Wide Input Voltage (100-280VAC)
- 3 LED indicator for power status (working, Delaying & Protecting)
- Digital LED Display
- Selectable 6s / 180s delay operation
- Protection System:
High Voltage Protection

Low Voltage Protection

Overload Protection

Surge Voltage Protection

Over Current Protection

Over heat protection

Short Circuit protection