- Input Voltage: 140V-270V
- Input Frequency: 50Hz
- Max Current: 15A
- Distortion: <3% (Compare to the Input wave (Signal) form)
- Operating Temperature: -10°C to 40°C
- Operating humidity: 0-90% (Non Condensing)
- Noise: ≤65db (Full Load, Distance 1 meter)
- Delay Time: 300 Sec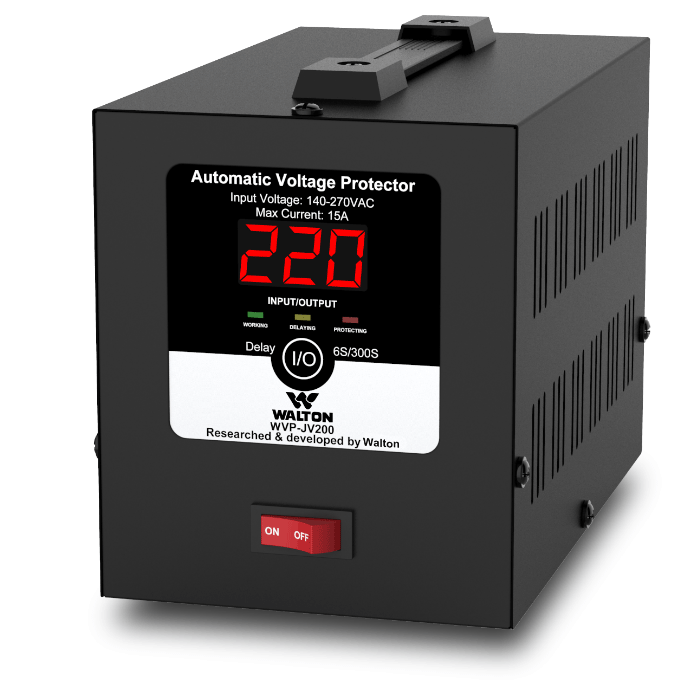 Warranty Information:
- 2 years replacement warranty.





Note: This warranty does not cover any damage due to accident, electricity fault, natural causes or negligence. And Authority keeps the power to change, expend, correction, stop or cancel the warranty period without any prior notice

.
​
- Microcontroller based design
- Digital display for both Input/ Output Voltage
- Indicator LED operation for power status
- 6 Sec & 300 Sec delay operation
- High voltage protection
- Low voltage protection
- Short circuit protection